Who are we?
Excellency. Innovation. Human values. Team spirit. Agility. Confidence.
Once upon a time...
... Two former colleagues and friends who had been carrying out and managing tender responses for many years on IT projects with fixed prices ranging from a few tens of thousands to several million euros. Tenders after tenders, the difficulties encountered were always the same and resulted in wasted time and a non-optimal quality of offer. After searching in vain for satisfactory solutions on the market and seeing that many colleagues were in the same situation, they decided to join forces to develop the tools that all pre-sellers dream of.
Our Mission Statement
Bee4win offers innovative software solutions to optimize the pre-sales of complex projects, such as fixed price IT projects.
Our goal is to help you win more business by improving the quality of your offers while saving time.
Our Know-How
Our core business is to support our customers in improving their pre-sales process by offering solutions in the form of products or services.
The product that we market is the result of our business expertise gained from more than 10 years of experience in the field and our development, research and innovation work based on the most recent technologies for a fast and relevant result.
Our values
EXCELLENCE
Being part of the Bee4win team means aiming together and constantly striving for excellence: we don't just create new products, we want them to be extremely efficient and to meet the expectations of the users
INNOVATION
Being part of the Bee4win team is about continuous innovation. We want to create new solutions to facilitate the work of all pre-sales actors.
PEOPLE VALUES
Being part of the Bee4win team is a commitment to respect human relationships both within the team and with our customers and partners. We want everyone to enjoy working and progressing together and that this passion is communicative.
TEAM SPIRIT
To be part of the Bee4win team is to be part of a team where everyone at their own level has something to contribute and learn. We want our work to be a vector of exchange, solidarity and enrichment for all.
AGILITY
Being part of the Bee4win team means adapting to change and striving for continuous improvement. We want our solutions to be built with the involvement of our future customers and users and to make sure that we best meet their needs.
TRUST
Being part of the Bee4win team means having a roadmap for everyone, defined in consultation, committing to respect it and making sure to be transparent in all circumstances. We want everyone to feel responsible for the mission entrusted to them.
An experienced and complementary governance team
NICOLAS GIRARD
CO-FOUNDER
Trained in Artificial Intelligence techniques in England, Nicolas GIRARD has more than 10 years of experience at ATOS, CS and BULL in development, IT project management and pre-sales implementation and management. He created in 2015 his first company S2YOU, transformed in June 2016 to become BEE4WIN.
He is now president of the company. Naturally involved in the commercial and strategic development aspects of the company, he is also more specifically in charge of the technological development of BEE4WIN products and participates in pre-sales consulting activities.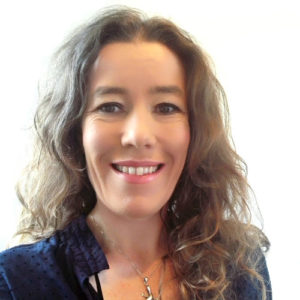 PEGGY HERMAN
CO-FOUNDER
Engineer in applied mathematics and scientific computing, Peggy HERMAN has more than 14 years of pre-sales, commercial and managerial experience at CS where she has largely contributed to the improvement of the pre-sales process. Having worked together from 2008 to 2012 and sharing the same entrepreneurial motivation, she has accompanied Nicolas GIRARD on the S2YOU project since its creation.
She is now the managing director of the company. In addition to the commercial and strategic development aspects of the company, she focuses on marketing, product design, pre-sales methodology and participates in pre-sales consulting activities.
Follow us
To learn more about the daily life of Bee4win
To learn more about Bee4win's sector and activity
Need more information about our offers?